Contact Improvisation based on Tantra
Workshop with Sabine Sonnenschein (AT)
Assistant: Christian Neher (DE)
March 21th - 22th, 2015, Zentrum Einklang, in ESSEN-KETTWIG (Germany)

Sat: 11 a.m. - 9:30 p.m.
Sun: 11 a.m.- 6 p.m.
This workshop is for everybody, who is interested in Contact Improvisation (CI) & Tantra and this workshop offers a deepening in CI & Tantra for all, who already attended a class with Sabine Sonnenschein.
Contact Improvisation (CI) was developed in the US in the 1970s. As a dance practice and social event CI has a deeply sensual aspect in connecting and communicating with each other through touch. In classical CI classes, this sensual aspect is mainly ignored. The idea of setting aside sensuality and with it the erotic element, created a space for the development of CI focussing on physics, which is important, but nevertheless based on fiction.
Through tantric approach und techniques, CI becomes a tantric practice, a sensual and holistic dance experience. Dances full of presence and awareness take place.
CI can be experienced in a new way because of these tantric approaches:
sparsa (touching and getting touched), spanda (vibration of the consciousness and the world), bhakti (devoted love), samavesa (to immerse as well as to absorb).
Apart from these approaches exercises (sadhana) by Swami Satyanada Saraswati will be practised, in order to get aware of our space of the heart, our pelvis und our chakras .
How does my space of the heart dance with your space of the heart?
Our breath supports us to sense inner energies and direct inner energy through our body.
A deep encounter becomes possible, if I am not wanting anything from you, nor you from me and if we don't use each other for just sensing ourselves, but if we are aware of ourselves and of the space around us.
We refine all of our senses in order to enter into play with one another.
We aim to create a space for listening to each other: Appropriate to the encounter you have, a dance will take place, as close, as distant, as dynamic, as calm, as sensual, as poetic, as tender, as wild as it is currently coherent for the dancers.
This workshop provides a safe space for personal as well as group experiences. We share our experiences, respecting our personal limits, boundaries and vulnerabilities. There is space to make new experiences on a spiritual, physical level, within ourselves as well as with others. You practice awareness in contact with others, responsibility for yourself and empathy for others.

For participation some experience in a wholesome as well as physical training like tantra, CI, dance (improvisation), Yoga, Tai Chi , martial arts etc is helpful , but not obligatory.


FEES:
200,- EURO (when registering before 15/2/2015€ 175, -)


Cancellation of the registration is possible with an administrative charge of EURO 50,-. If you cancel after March 17th 2015, you will be charged the entire fee, unless you find a person replacing you.
LOCATION:
ZENTRUM EINKLANG

Ringstraße 23a,
D-45219 Essen-Kettwig
Germany
(Google-maps)
www.zentrum-einklang.com

ACCOMODATION AND FOOD are to be self organized. A tea kitchen can be used.
List of sleeping accommodations.
For € 20,- per night it's possible to sleep in the space, where the workshop takes place.

INFORMATION & REGISTRATION:
Sabine Sonnenschein
son2nens@gmail.com

Pre conditions: Participation at the workshop does require normal physical and psychic stability and does not replace any therapeutic or medical
treatment.~~~~~~~~~~~~~~~~~~~~~~~~~~~~~~~~~~~~~~~~~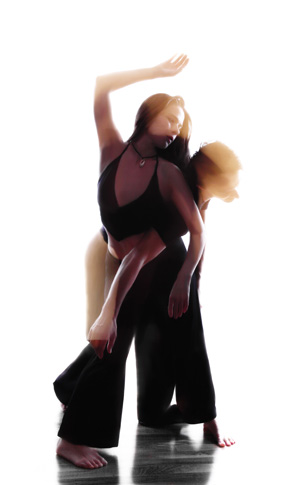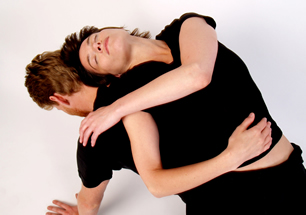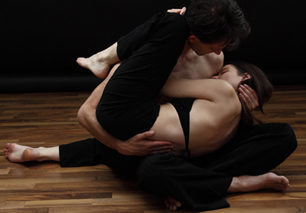 TEACHER:
SABINE SONNENSCHEIN (AT):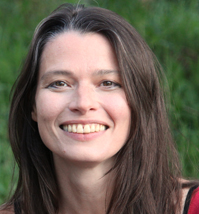 Foto (c): Jesse Johnson
(* 1970 /AT)
has been a choreographer and performer since 1992
and has had a tantric approach to life since 2004.
She lives and teaches a fusion of a tantric perspective on the world and dance as a practice of life.
She studied contemporary dance, theatre science, philosophy and history of art and is freelance choreographer and performer since 1992. Her artistic work - 39 performance pieces - has been shown in Europe and NYC.
Focuses in her dance education in NYC and Vienna were:
release techniques, contemporary dance, contact improvisation (CI), developmental movement and ballet with Zvi Gotheiner.
She has been involved with sensitizing the body since 1990, and CI since more than 20 years. Impressive CI teachers for her were Nita Little, Andrew Harwood, Inge Kaindlstorfer, Martin Keogh, Daniel Lepkoff, Mark Tompkins.
She has training in tantric full body massage (AnandaWave/Cologne). She was introduced to yin yang massage by Andro, has studied pelvic massage by K. Ruby and has been introduced to Kashmir tantrism and Kashmir yoga of touch by Daniel Odier. Deepening in "Vijnana Bhairava Tantra" with Dr. Bettina Bäumer.
She is sexologist in education, she studies the sexualtherapeutic method Sexocorporel.
In Vienna she has practiced tantric body work, womb healing and tantric coaching with focus on sexuality since 2006.
Internationally she gives workshops focusing on the fusion of Tantra and Contact Improvisation, mainly in Vienna, Freiburg and Paris.
sonnenschein.wuk.at
ASSISTANT:
CHRISTIAN NEHER (DE/AT):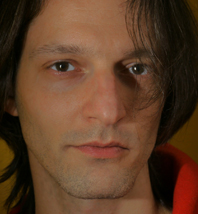 Foto (c): Christian Neher
(*1969, D) Looking back on a long and successful career as tournament dancer, he's been getting into contact improvisation, studying it extensively all over the world and began teaching this form in 2011. Engaged in tantra since 2009 (Art of Being, Skydancing, Daniel Odier, among others) . He's teaching social dances & contact, studying gestalt therapy, and writing. He's working with Sabine Sonnenschein since 2011.
gestaltdancer@googlemail.com