You are warmly invited to Contact Improvisation & Tantra, a workshop dedicated to the exploration of depth, transparency, intimacy and playfulness in human relationships. The workshop offers a diverse, creative and safe platform by bringing together a unique combination of different practices. These include dance & movement, relational awareness work, body-oriented tantric and meditative approaches. Through focused, innovative and playful inquiry you will be taken on an exciting journey into the vast landscape of human connection where you can find support in living more genuine and meaningful relationships - with yourself and with others.

During the weekend you will learn:
<3 Skills of contact improvisation that support a smooth flow in dancing with each other
<3 Different qualities of touch
<3 Trust in becoming more visible to ourselves and others
<3 Sense into ourselves and others as a resource for deeper connectedness
<3 Become more comfortable with the unknown while being in connection to oneself and others
<3 Receive valuable information and insights through our body sensations
<3 Give accepting space for your insecurities
<3 Become more familiar with your deeper needs
<3 How to connect with a partner on a physical, energetic, emotional and spiritual level
During this weekend you learn ways of connecting deeper with yourself. You experience what it needs to develop true connection and intimacy.
We tune in, explore and communicate through our physical, emotional and energetic body.
You become aware of the impact of the other on yourself and how you are able to own the experience you make with the other.
We practice embodiment of emotions, energies and ideas.
We practice the dance form contact improvisation as a form of communication with the whole body. We let our energetic bodies communicate with each other.

List of practices:
Stillness:
- Embodied presencing in duets and small groups with different tasks and possibilities of interaction.
Movement/dance:
- Exercises related to witnessing, being seen, showing/exposing, returning to sensation as a source of interaction and connectedness, welcoming playfulness, curiosity and learning to rest in the unknown. Playing with multiple layers of possibilities. Exercises happen in duets, small groups and with the whole group.
- Authentic movement: With closed eyes letting a dance arise from your inside. Whatever form it may take. Supported by a witness.
- Contact Improvisation skills (listening to each other, being in the flow of movement with each other, sein, leading and following, follow through, reaching, rolling point, taking weight)
- Tandava meditation: Slow dance meditation, based on breathing. You experience extension into the space.

Breath:
-Tantric breathing exercises that open up, energize and make it possible to direct energy in the body.

Energetic:
- Building up energy in your body by breathing, shaking, touch
- Energetic exchange with each other in a tantric form by sensing the energetic centres in the body (chakras)

You are welcome to participate with a partner or without a partner!

Watch this contact improvisation dance video: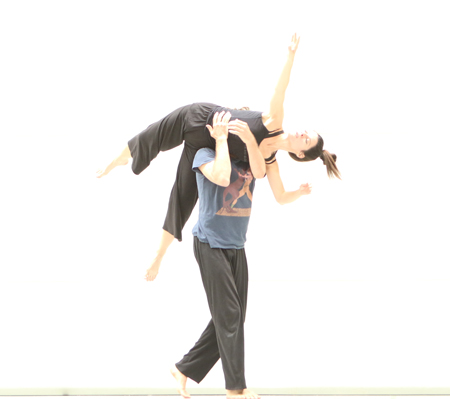 Photo (c). Patrick Beeleart
Photos on the right (c): Robert Peres, Patrick Beelaert
FEES: € 230,-
REGISTRATION:

Sabine Sonnenschein:

son2nens@gmail.com


Deposit of € 50,- to:
Name of account: Verein für Tanz-, Bewegungs- und Bildertheater
BIC: BKAUATWW
IBAN: AT27 1100 0014 7389 3400
As reference please write your name as well as Relatedness 2019

Cancellation is possible with an administrative charge of EURO 50,- till September 23rd. If you cancel from September 24th on, you have to pay the full fee, if nobody is replacing you.


LOCATION:
FOKUS

1070 Wien, Neubaugasse 44 / staircase 2 / 2nd floor/ top 12


Sabine Sonnenschein talks about the healing potential of contact improvisation: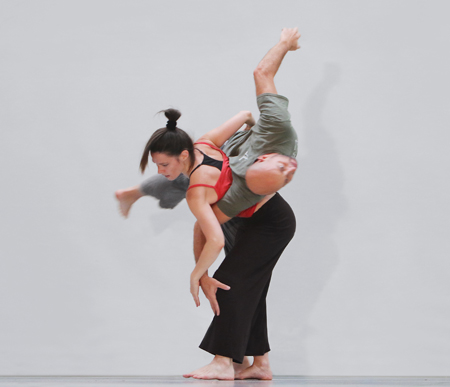 Photo (c): Patrick Beelaert
TEACHER:

SAMULI LEHASAARI (FI):


has practiced contact improvisation for 17 years and studied contemporary dance in Freiburg, Germany. Throughout the years he has taught contact improvisation regularly in Turku, Helsinki and Freiburg and at different international festivals in Finland, Germany, Poland and Sweden. Samuli has completed a training in integral psychotherapy in Helsinki with additional 7 years of studies in an integral psychotherapy group. He is also a school teacher and at the moment establishing a psychotherapy practice and finishing his MA in psychology. He's deep passion and interest lies in the vast avenues of human potential.
Video with SAMULI LEHASAARI

SABINE SONNENSCHEIN (AT):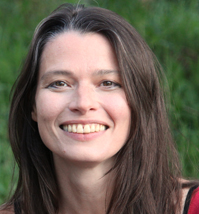 Photo (c): Jesse Johnson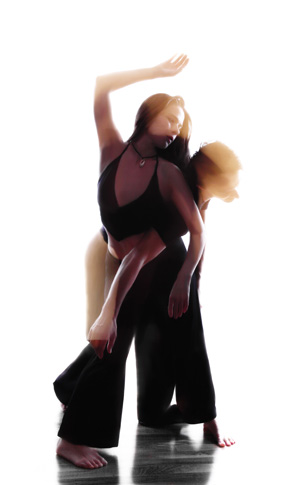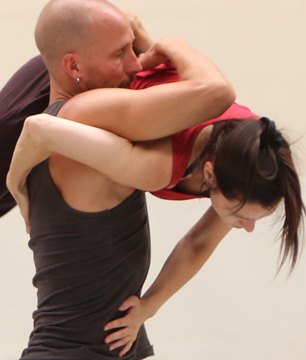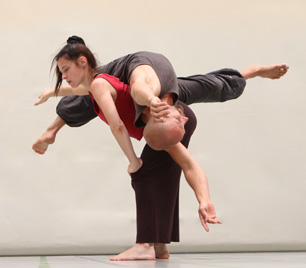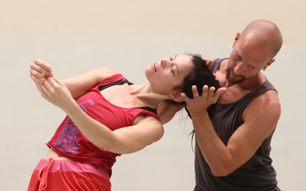 is tantra & dance teacher, clinical sexologist (sexualtherapeutic method Sexocorporel), cheoreographer.
She lives and teaches a fusion of a tantric perspective on the world and dance as a practice of life.
She supports people to get aware of themselves, to sense their bodies and themselves and to have a healthy and blissful (sexual) life.
She has been teaching at international tantra as well as dance festivals, like Tantra Festival Ibiza, Tantra & Sexuality Festival Poland, Open Heart Festival at ZEGG close to Berlin, Touch & Play, Art of Sex Festival, Xplore, Contact Festival Freiburg, ImPulsTanz Vienna, Contact Festival Austria.
Her artistic work - 39 performance pieces - has been shown in Europe and NYC. She dances Contact Improvisation since 1990; impressive CI teachers for her were Nita Little, Andrew Harwood, Daniel Lepkoff.
She is student of tantra master Daniel Odier since 2008, she has been introduced to Kashmir tantrism and Kashmir yoga of touch. Deepening in "Vijnana Bhairava Tantra" with Dr. Bettina Bäumer.
Her work one-to-one and with couples:
She works as clinical sexologist with the sexualtherapeutic method Sexocorporel , she gives tantric body work and womb dialogue and teaches tantra.
She has training in tantric full body massage (AnandaWave/Michaela Riedl/Cologne). She was introduced to yin yang massage by Andro, has studied pelvic massage by K. Ruby. She made the physiotherapeutic training BM Balance (prevention and therapy of problems in the pelvis, bladder, prostate).
Internationally she gives workshops focusing on the fusion of Tantra and Contact Improvisation, mainly in Vienna, Germany and France.
Sabine Sonnenschein works together with the musician Günter Touschek (AT) since 2010. She also works together with Déva Presence (Mexico), Benno Enderlein (DE) and Manuela Blanchard (CH).