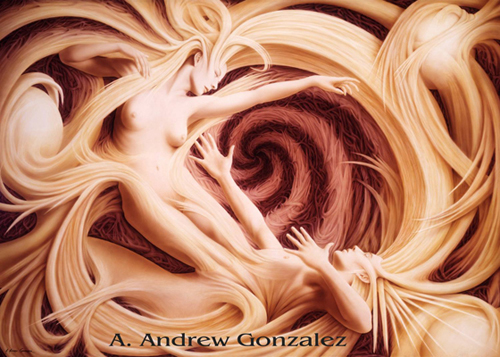 Art (c): A .Andrew Gonzalez

We invite you to experience on this weekend your love, your presence and your sensations
Open up yourself and feel your inner depth, immerse into tantric being with all of your senses.
Decelerating you are able to stay in contact with yourself and to get in an authentic and loving connection with your partner.
Accepting your vulnerability true dedication to the Here and Now takes place, marvelling and feeling every moment as absolutely new.

This weekend will enrich your sensuality and enlarge your ability to be intimate.
What ever form of sexuality, sexual preference and relation you are living right now, you will immerse into the natural flow of your being feeling the bliss of being alive.
WHAT WILL I EXPERIENCE:
ૐ
By tantric physical exercises
you feel youself and in the ecstatic sensations of your body.
ૐ
Breathing exercises
cleanse and widen your physical and energetic body.
ૐ
Through energetic exercises
you encrease your energy and learn to how to move it in the body.
ૐ
Dance, dynamic and silent meditations
bring you to your connection to the universe. You experience width and expansion. You are making love with the space in
tandava meditation
, touching and getting touched.
ૐ
Through touch and encounter
you experience the wonders and gifts of connections with the other.

FOR WHOM:
ૐ For all, who are ready for inner opening and devotion, for marvelling and letting the unknown happen
ૐ Experience in tantra is welcome, but not necessary for participation
ૐ Participation on the whole weekend is needed.

SUGGESTIONS DURING THE WORKSHOP:
ૐ No alcohol and other substances changing your perception and consciousness.
ૐ Healthy food
ૐ Take care of your contacts to others. Which contacts nourish you, which ones take energy away from you.

You are welcome to come alone or with partner/s or lover/s.
Facilitation in German and English.

COSTS: € 300,-
FOR COUPLES: € 500,-
REGISTRATION: Sabine Sonnenschein, son2nens@gmail.com
COVID-19: Participation tested, recovered or vaccinated.

LOCATION:
FOKUS
1070 Wien, Neubaugasse 44 / staircase 2 / 2nd floor/ top 12

TEACHERS:

SABINE SONNENSCHEIN (A):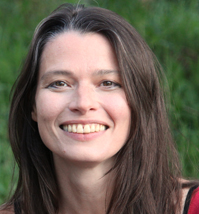 Photo (c): Jesse Johnson