The womb is the divine space,
the space of mystery,
the space of love,
the well of delight,
the space, where live comes into being.

Medical doctor Monika Drechsler and tantrist Sabine Sonnenschein accompany you in discovering and experiencing your womb. They invite you to get in contact with yourself and your femininity, to get in contact with your strength. Allow yourself to feel and get fully aware of the womb. You are invited to (re)gain its strength, laughter and delight. Energetically, the womb is located between the pubic bone and the sacrum; as a whole, it's more than the pelvis. Several organs, strong energies, emotions and memories are part of it. It comprises power, love, tenderness, sexual lust, the ability to absorb, to receive, to create, growth and giving birth. The female womb is energetically connected to the heart. This energy gate, called Chongmai in chinese medicine, is what we want to activate. Step by step, through breathing, sounds, dancing, meditation and touch, you will get in contact with yourself. Partly energetically and partly authentically, you touch your ovaries, your oviducts, your uterus, your vagina, your clitoris and your labia. Getting aware of the energy, the emotions and the memories in these organs you might receive their message. Your organs might let you know their needs and might talk to you.
We want to meet ourselves in a healing, mindful and loving way and become aware of what is good for the womb and what is not, without forcing anything. This way, we find the way back to the source of our female strength and lay the foundation of a fulfilled sexuality.
We share the experiences we make. We use the inspiring garden belonging to the retreat center to vivify our energies and make them flow. In a closing ritual we honour the divine female strength in each of us.
The techniques and exercises taught derive from tantra, body mind centering , tantric bodywork and dance improvisation.

WHO IS WELCOME TO PARTICIPATE?
For all women who would like to dedicate a weekend to their sexuality and their womb, and who would like to have exchange with other women of different age. For all women who would like to feel themselves better and who would like to (re)gain their connection to their female energies and their womb or to intensify that connection.
If you prefer to get in contact with your womb in a tantric bodywork ritual with Sabine Sonnenschein, follow this link for more information:
Womb Healing

Also see this interview with Mayonah Bliss regarding womb healing and new femininity.


INFORMATION, REGISTRATION:
Sabine Sonnenschein
samavesa@gmail.com
T.: +43-650-3197237


COSTS: 250,- EURO
Including an obligatory deposit of 100.- Euro until May, 15th to confirm your registration.
Banking details: Verein für Tanz-, Bewegungs- und Bildertheater at Bank Austria
IBAN: AT 2711 0000 1473 8934 00
BIC: BKAUATWW
Reason for payment: Seminar Juni 2013


LOCATION:
Seminarhaus AHOM - Ein Haus für die Seele
Mühldorfgasse 8A
3001 Mauerbach
nearby Vienna
www.seminarhaus-ahom.at
Board and lodging at AHOM recommended:
Bed and breakfast: € 25,-
Lunch (vegetarian; soup, main dish and salad): € 15,- per person and day
Dinner: € 9,- per person and day
Snacks: € 3,- per person and day



TEACHERS:

SABINE SONNENSCHEIN (AT):



(*1970, AT) has given womb healing and tantric bodywork in Vienna since 2006 .
She has been a choreographer and performer since 1992 and has had a tantric approach to life since 2004. She lives and teaches a fusion of a tantric perspective on the world and dance as a practice of life. She has been involved with sensitizing the body since 1990, and Contact Improvisation since 1991. She has training in tantric full body massage (AnandaWave/Cologne) and also lomi lomi nui. She was introduced to yin yang massage by Andro, has studied pelvic massage by K. Ruby; she has been introduced to Kashmir tantrism and Kashmir yoga of touch by Daniel Odier. Deepening in "Vijnana Bhairava Tantra" with Dr. Bettina Bäumer. She gives workshops focusing womb healing as well as on the fusion of Tantra and Contact Improvisation. Teacher since 2010 at Schwelle 7 in Berlin and in Vienna. She produces events like Dance & Tantra New Year-Event in Vienna.

DR. MONIKA DRECHSLER (AT):



(*1960, AT)
"I live and work in Mödling. I am practising physician for general medicine, traditional chinese medicine, craniosacral therapy and energetic healing. Since more than 20 years I love to accompany women and men in their development. Femininity and sexuality were always important to me in my profession. Since 10 years I'm working with rituals and I'm celebrating festivities in the wheel of the year."
More about her book 'Adler Feder Berg - eine schamanische Reise zu mir und in den Altai' ('Eagle feather mountain - a shamanistic voyage to myself and into the altai mountains: www.adlerfederberg.com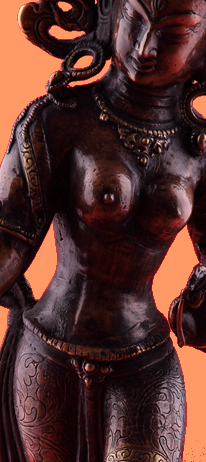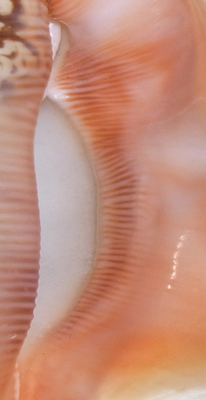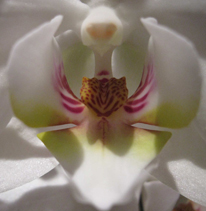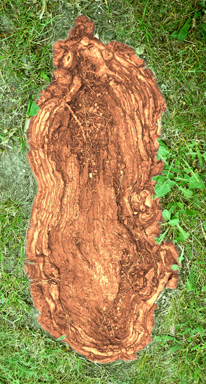 Photos:

Photos: (c) Robert John Peres, Marion Plesz, Sabine Sonnenschein