We focus on Contact Improvisation as a spiritual experience including inner energies and emotions.
You will get sensitive and feel the subtle sensations, emotions and energies in your body as well as our physical bodies in dancing a solo, a duo or dancing in a group! Extensive CI dance in the space and rather acrobatic elements of CI alternate with sensing the inner stream and energies in the body.
Breathing exercises (from Swami Satyananda Saraswati) will bring awareness to the chakras and will activate them.
You will dance and meet each other from anahata (heart) chakra, from manipura (navel ) chakra as well as from the space of the pelvis. You will experience your intuitive as well as spiritual potentials and abilities by activating ajna chakra und the pineal gland.
You will be introduced to the principles of Kashmiri tantric massage, which is a intimate and very intense tantric massage. Direct out of the massage we will find into a dance. Tantric breath and energy circles will be practised.
Our studio at Saint Jean du Doigt is on the sea. We will also meditate and dance on the shore. The place where we sleep is in a walking distance of 30 minures to the studio or 5 mintes with the car.

We will be practising in a mixed gender group.

Sabine's teaching in english will be translated in french.

LOCATION: SAINT JEAN DU DOIGT (near to MORLAIX)
at the wild coast of Trégor, in BRETAGNE, France
STUDIO & ACCOMDATION: Photos
INFORMATION:
contact@grainesdesoi.fr
REGISTRATION: Please send this registration form
http://www.grainesdesoi.com/wp-content/uploads/2014/04/Bulletin_francais.pdf
to
contact@grainesdesoi.fr
www.grainesdesoi.com
Association Graines de Soi

COSTS:
Normal price: € 300
Unemployed & students: € 250
Accomodation:15 € per night

TEACHER:
SABINE SONNENSCHEIN (AT)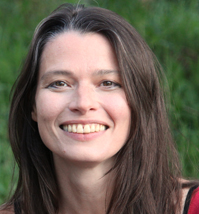 Photo (c): Christian Neher
(* 1970 /AT)
has been a choreographer and performer since 1992
and has had a tantric approach to life since 2004.
She lives and teaches a fusion of a tantric perspective on the world and dance as a practice of life.
She studied contemporary dance and is freelance choreographer and performer since 1992. Her artistic work - 39 performance pieces - has been shown in Europe and NYC.
Focuses in her dance education in NYC and Vienna were:
release techniques, contemporary dance, contact improvisation (CI), developmental movement and ballet with Zvi Gotheiner.
She has been involved with sensitizing the body and with CI since 1990. Impressive CI teachers for her were Nita Little, Andrew Harwood, Inge Kaindlstorfer, Martin Keogh, Daniel Lepkoff, Mark Tompkins.
She has training in tantric full body massage (AnandaWave/Cologne). She was introduced to yin yang massage by Andro, has studied pelvic massage by K. Ruby and has been introduced to Kashmir tantrism and Kashmir yoga of touch by Daniel Odier. Deepening in "Vijnana Bhairava Tantra" with Dr. Bettina Bäumer.
She is sexologist in education, she studies the sexualtherapeutic method Sexocorporel.
In Vienna she has practiced tantric body work, womb healing and tantric coaching with focus on sexuality since 2006.
Since 2010 she gives workshops focusing on the fusion of Tantra and Contact Improvisation.
Teacher at the international dance festival ImpulsTanz Vienna, at International Contact Festival Freiburg, at Schwelle 7 in Berlin and at Studio Keller in Paris. Sabine Sonnenschein works together with the musician Günter Touschek (AT), with Benno Enderlein (D) and with Manuela Blanchard (CH).

ASSISTANT::
CHRISTIAN NEHER (DE):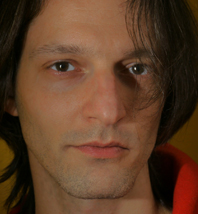 Photo (c): Christian Neher
(*1969, D) Looking back on a long and successful career as tournament dancer, he's been getting into contact improvisation, studying it extensively all over the world and began teaching this form in 2011. Engaged in tantra since 2009 (Art of Being, Skydancing, Daniel Odier, among others) . He's teaching social dances & contact, studying gestalt therapy, and writing. He's working with Sabine Sonnenschein since 2011.
gestaltdancer@googlemail.com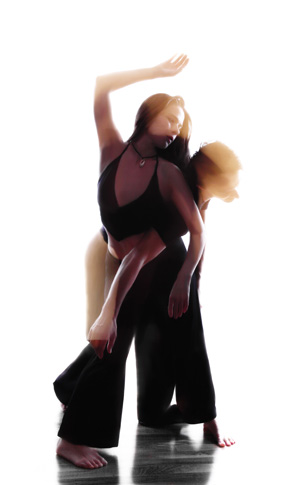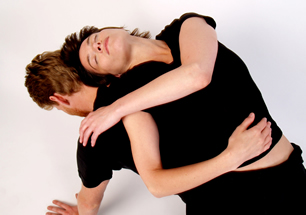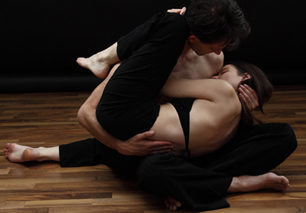 Photo (c): Robert Peres, Regina Mierzwa